A Few More Baby Pictures
Mom used to save cardboard tubes and boxes as toys for
Rudy and the other buns
. They liked to toss cardboard stuff around and gnaw it to death.
One day I tried to play with one of Rudy's toys. Not being a rabbit, I didn't know how to do it very well.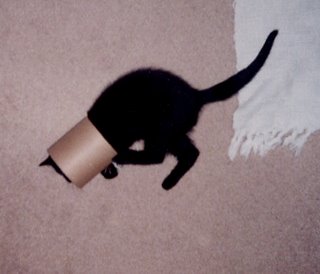 Mom finally rescued Me and comforted Me by letting Me take a nap in her lap.
Labels: Baby Rascal