I Won a Prize!
Patches and Mittens
had a contest recently. Whoever was the 20,000 visitor to their blog would get a prize. It was Me! I was there when the counter hit 20,000! It was the first contest I ever won and I am very purry excited about it.
When my prize package arrived it smelled soooo good. Just like Catnip.
It was Catnip! In fact, my package was loaded with a squillion goodies.
I liked the Temptations the best.
Mom tried to ration the Temptations. I had to stare her down for them.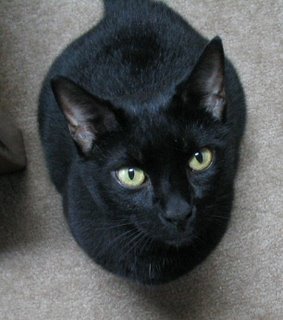 I liked the toys and catnip mousies too. I hid my mousie in Mom and Dad's closet so kitty monsters won't get it. Then I played 'till it was time for my Catnip Nap.
Thank you Calico Girls!!!!